This school year was eventful for the Zero Reasons Why campaign in Johnson County, Kan., highlighted by trips to Iola and Topeka, Kan., several in-school events, Teen Council meetings and two Community Mental Health Convenings. Throughout the busy year, one consistent topic of conversation in the Teen Council was how creativity can be used to support one's own mental health. These conversations and the desire to finish the year with a fun and creative event culminated in Snapshots of Support, a Zero Reasons Why open house and art show.
Hosted by Tyler's House KC, one of our Johnson County chapter community partners, Shades of Support featured original paintings and photography from teens and provided a space for attendees to support their own mental health and engage with others through art stations and games. Our goal was to facilitate a communal environment where creativity was celebrated as a tool to support mental health. Teen Council member Keely, whose photography was on display at the event, summed up our vision behind engage with creativity in this way:
"Creativity is when you take something private to your own imagination and share it with others. Creativity can form connections in a group setting, which is beneficial for mental health where sometimes you can feel alone in your struggle."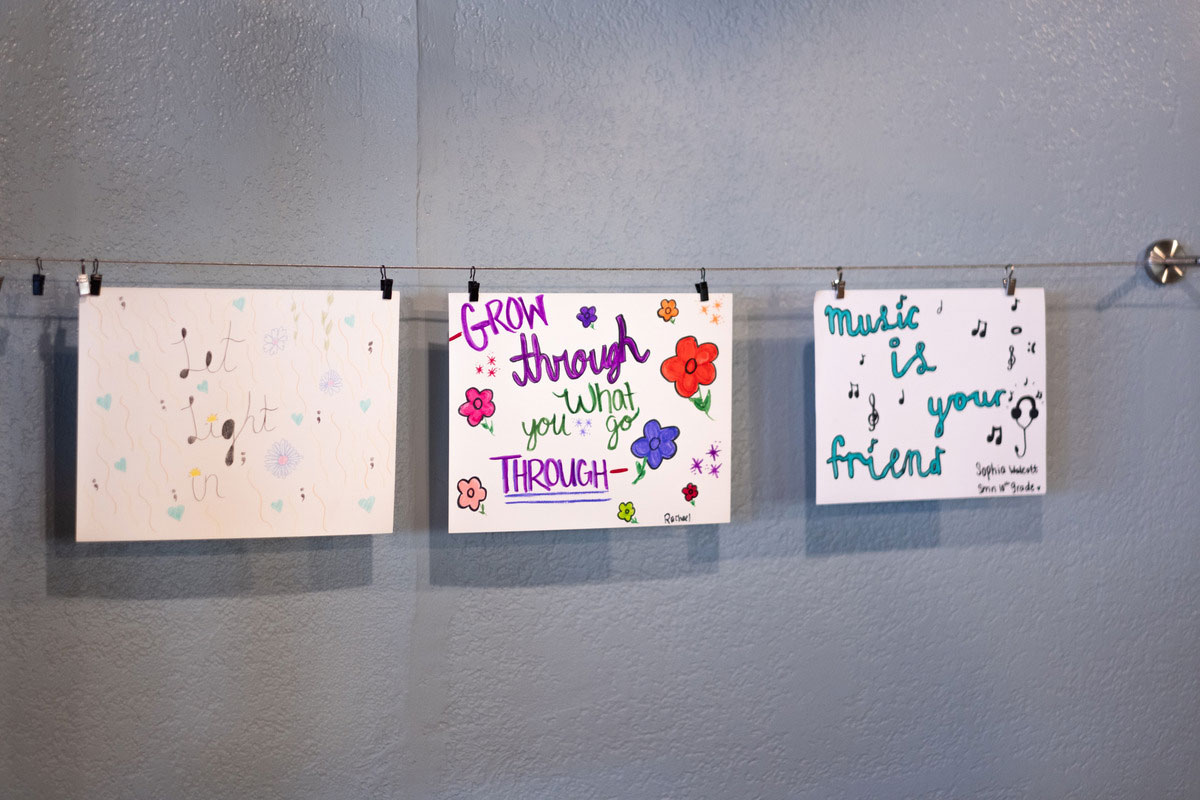 Teen Council member Ava, who displayed an original painting and was a primary force behind the creation of the event, similarly reflected on the importance of creativity for one's mental health, and how Shades of Support helped foster a positive creative environment:
"The creative projects I work on can be a helpful distraction, a comforting coping mechanism or even a way to tackle negative thoughts and mental health struggles head-on. The Shades of Support event was a great way of showcasing the importance of self-care. Tyler's House was cozy, and the art activities and board games were a fun way to de-stress. Promoting art as a vessel for mental health support and as a healthy coping mechanism is so important and I think the event really embodied that."
Shades of Support was a fun and unique way to engage with the topic of mental health support. The event was an encouraging reminder that working to remove mental health stigma can take many forms and, as always, that work is always better when done together.
A special thank you to everyone who participated, and especially to Tyler's House KC, who continue to champion creativity and positive mental health among teens in the Johnson County, Kan. Community!