#ZeroReasonsWhy is honored to be selected by the players of the Kansas City Current as the beneficiary of the Challenge Cup Kit Auction. Fans now have the opportunity to bid on game-worn kits from the Kansas City Current Challenge Cup matches, with proceeds benefitting #ZeroReasonsWhy. Bidding is now live online and ends on Sunday, May 1.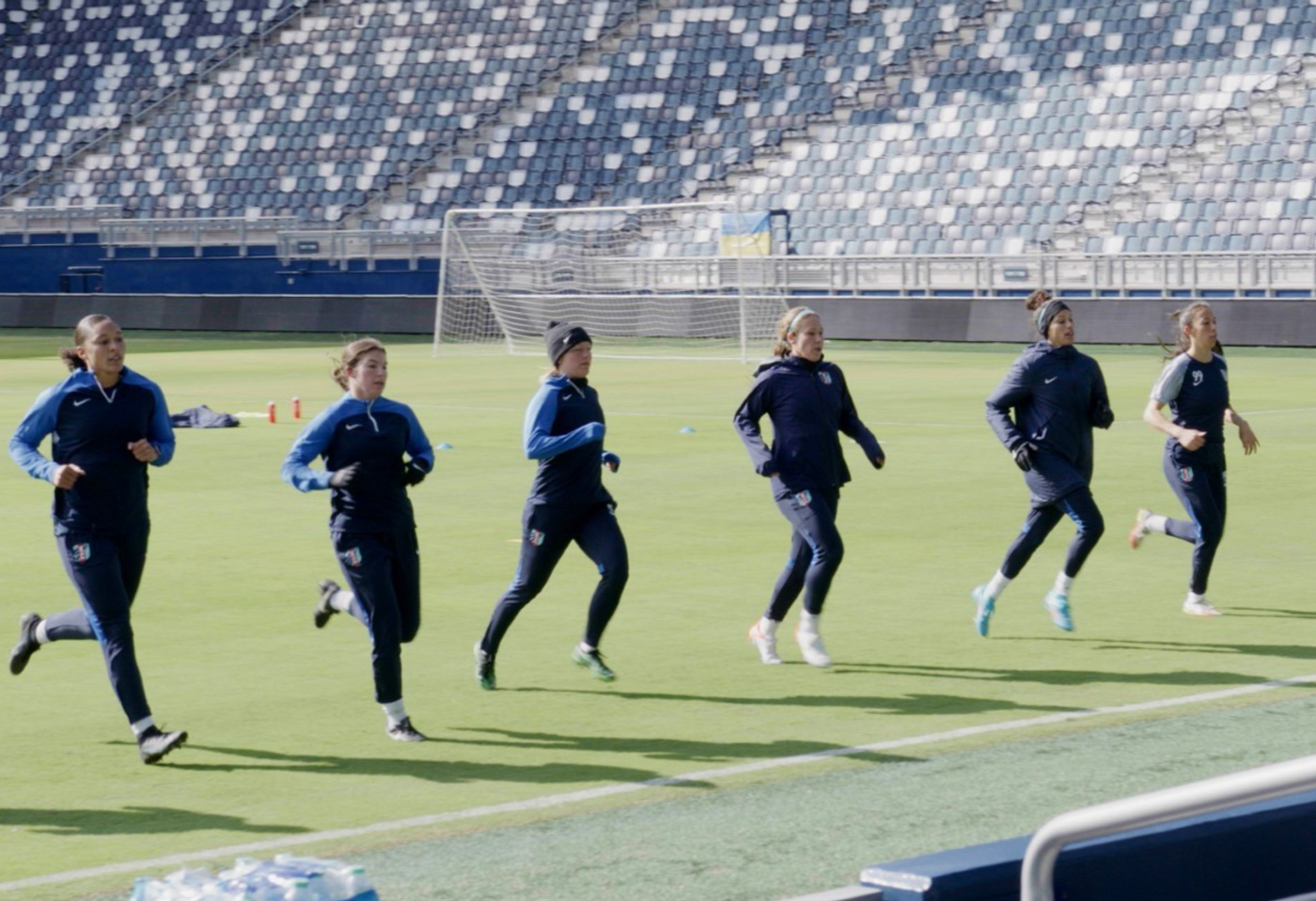 "I'm grateful that our team chose to support #ZeroReasonsWhy," said KC Current defender Maddie Nolf. "This cause is close to my heart. My family and I lost our cousin last year to mental illness. It has opened my eyes and heart to see how many families and individuals are fighting and struggling against mental health. I desire for light to shine in this dark space and help those who are suffering with mental health issues. I am so glad our team can help support this cause."
Following the 2022 Challenge Cup, each Current player will autograph her respective white kit before being awarded to the top bidder.
#ZeroReasonsWhy is driven by teen activists who want to see mental health conversations elevated and the suicide rate amongst their peers reduced. The name #ZeroReasonsWhy does not suggest there are zero reasons why a teen should struggle with mental health. Instead, there are zero reasons why we can't equip, empower, discuss, educate, remove stigma and come together as a community to advocate for teen mental wellness. The campaign amplifies the voices of teenagers and encourages communities to come together as a whole to see real change.
"Mental health is an incredibly important topic that we need to continue to amplify, especially among teens and young adults," said Amber Cox, COO of the KC Current. "We are thrilled to continue supporting the work of #ZeroReasonsWhy through this auction and via the impact of our players lending their voices to this vital conversation."
Last season, the Kansas City Current launched their Behavioral Health platform in collaboration with founding partner Blue Cross and Blue Shield of Kansas City (Blue KC). Through combined efforts, the partnership is working to improve behavioral health across the region. #ZeroReasonsWhy has also partnered with Blue KC to activate a regional Street Team, so more teens are able to be advocates for mental health in their schools and community.
The Kansas City Current are undefeated in the 2022 season and return home to play at Children's Mercy Park on April 2. Friends of #ZeroReasonsWhy are invited to join us at this NWSL Challenge Cup opening match. Come out to show your support for teen mental health & suicide prevention, pick up #ZeroReasonsWhy branded swag at our table in the stadium and join us to cheer on the team in the stands. Tickets for home matches are available here.
About the Kansas City Current
Founded in December 2020, the Kansas City Current is led by the ownership group of Angie Long, Chris Long and Brittany Mahomes. The team competes in the National Women's Soccer League (NWSL) and opens the 2022 NWSL Challenge Cup at home on April 2. The Kansas City Current announced plans for the first stadium purpose-built for an NWSL team with expected completion in 2024. The team will play in 2022 at Children's Mercy Park. For more information, visit KansasCityCurrent.com.